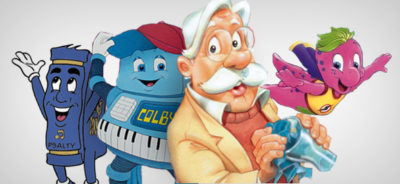 "In short, if this guy wasn't one of your childhood heroes, you did not have a happy childhood."
That's a pretty strong statement from Relevant Magazine's editor, Tyler Huckabee, in a recent article at the Relevant Magazine website.
The featured article serves as a "tribute to your animated and anthropomorphic mentors" and discusses "5 Heroes of Your Christian Childhood", with John Avery Whittaker as one of the top 5. Evidently, Adventures in Odyssey has made a large impact in the Christian entertainment since its inception in 1987. Four other heroes are discussed in the article, but I'm sure any Adventures in Odyssey fan would agree that Whit would surface as the winner.
Of course we at The Odyssey Scoop would echo that John Avery Whittaker was perhaps the top influence in the world of Christian entertainment (and still is!). Adventures in Odyssey's footprint continues to spread, with more people discovering AIO every day.
You can read the full article here.
About Relevant Magazine (in their own words):
Since 2002, RELEVANT has been the leading platform reaching Christian twenty- and thirtysomethings. Covering faith, culture and intentional living, the stories we tell are at the intersection of where a Christ-centered life is really lived. Our magazine is not about "being relevant" (whatever that means)—it's that God is relevant to every aspect of our lives. (And yes, we cover the stuff that's relevant to our readers.) We reach about 2,300,000 twenty- and thirtysomething Christians a month through all of our platforms, publishing every other month in print and iPad, as well as daily online, occasionally on RTV and weekly via our podcast.
---