It's an album cover unlike any in the past. For the first time ever, several actors have made an appearance as an integral part of the front cover illustration in a very unique way.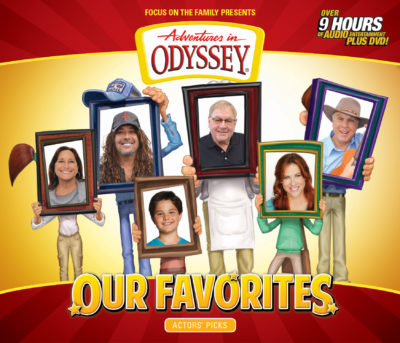 Our Favorites is chock-full of Adventures in Odyssey episodes showcasing the actors' favorite episodes. Having designed the package, I'm excited to receive my copy in the coming months. And if you've pre-ordered your copy, it's got some extra special incentives to buy, including a special video bonus DVD and lots of informative tidbits for collectors.
Be watching for your copy, available June 2013! And in the meantime you can find out what's coming up on a radio station near you this year!
---